From Shelter Dog to Service Dog:
How We Do It
Our mission at K9s For Camo is to provide service dogs to veterans in need at no cost, but as important, to also provide a framework within which both dogs and veterans are trained to work together as effective teams. We developed a system that ensures:
+
Standards and evaluations for each step of the process.
+
All of our trainers, both at Howliday Inn Pet Resort and the Ozark Correctional Center, are trained by K9s For Camo in canine behavioral training methodology.
+
The K9 recruits are evaluated and tested at each step of the process for temperament, obedience and task training as they earn their American Kennel Club certifications and train to meet the K9s For Camo standards for task performance.
+
K9s and veterans are trained together as a team.
+
Our veterans have access to any ongoing guidance or training they may need throughout the service of the K9s For Camo service dog.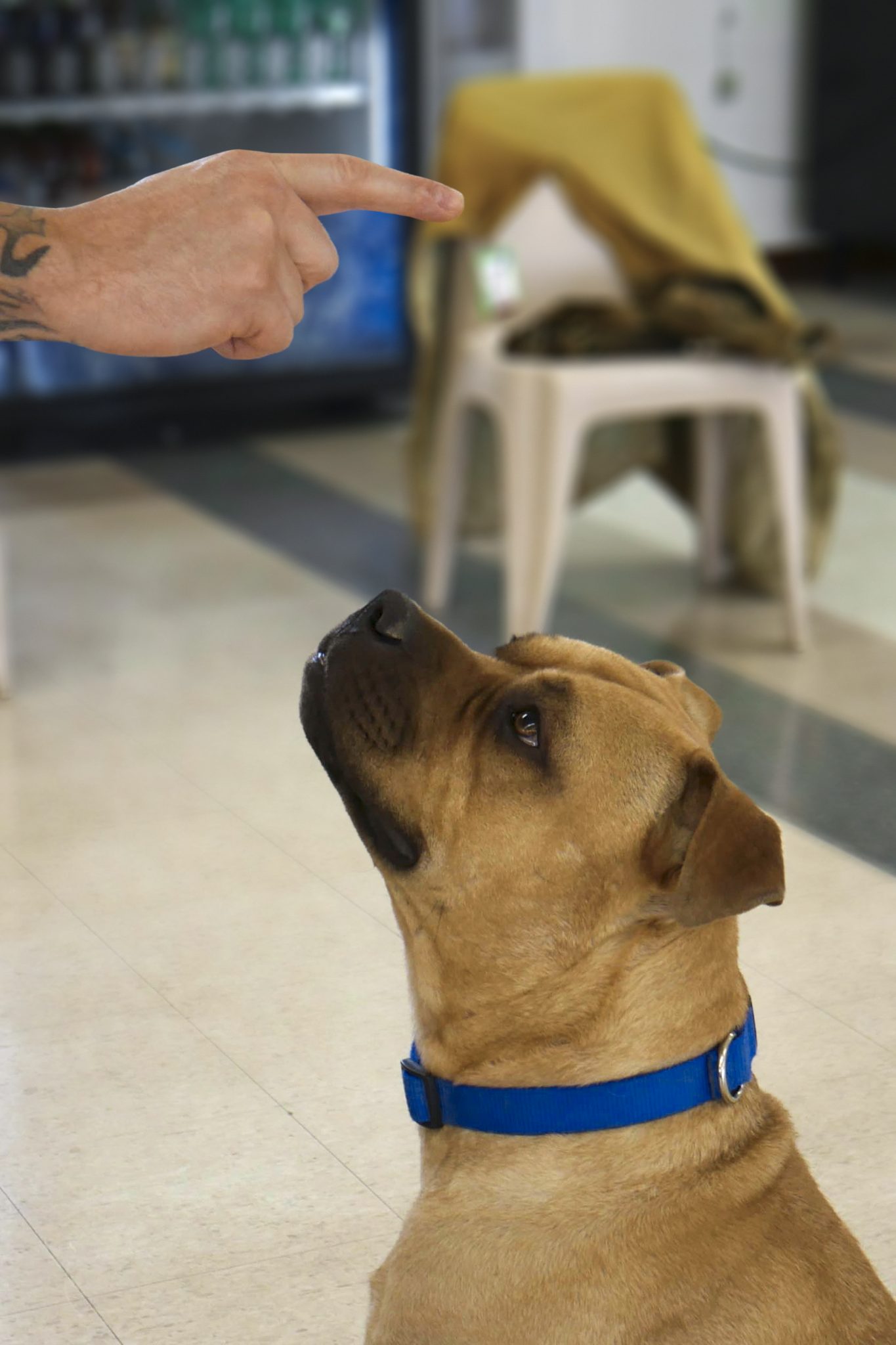 For veterans with a K9s For Camo service dog, instead of being the end of the process, the completion of training simply marks a new phase in our relationship with our K9 teams. We encourage our veterans to actively engage in our K9s For Camo community, to continue attending classes for reinforcement and to return to classes at any time if they need guidance. We are always available as a resource for questions or additional training throughout the service of our K9s For Camo.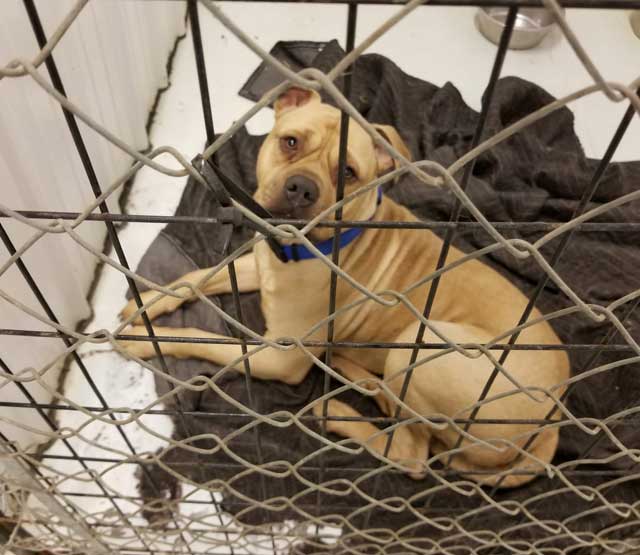 #1 Rescue
A shelter dog is identified as potentially having the temperament, or as our founder, John Lopez, calls it, "energy", to become an effective service dog. This is perhaps the most critical step to maximize the rescue's likelihood of long term success as a service dog. Inappropriate temperament and lack of aptitude can sometimes be masked by training, but usually only partially or temporarily. A dog with the appropriate temperament and aptitude not only is more likely to achieve success in training, but will achieve it much more quickly and perform more consistently throughout their service.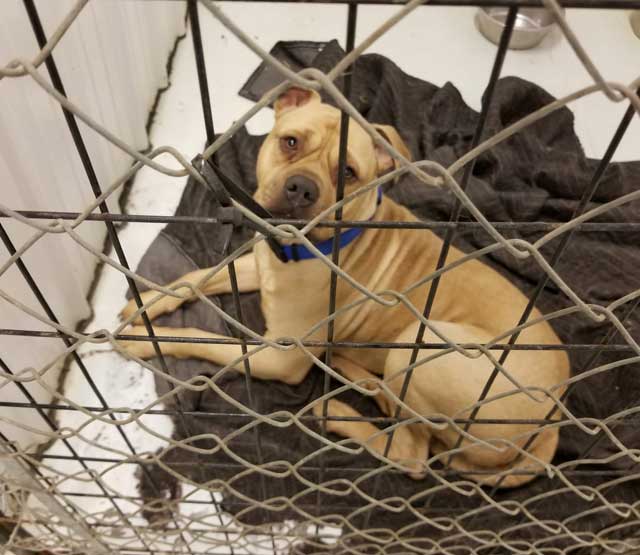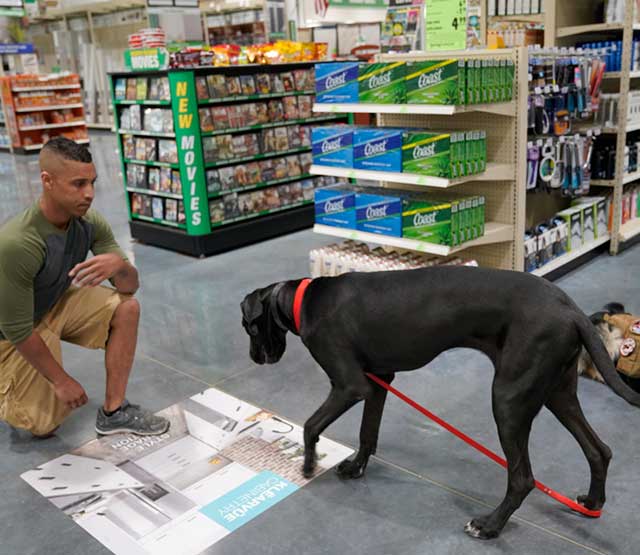 #2 Evaluation
Candidate dogs are transported to K9s For Camo's home base, where experienced trainers further evaluate the K9s' temperament and identify aptitudes for specific service tasks.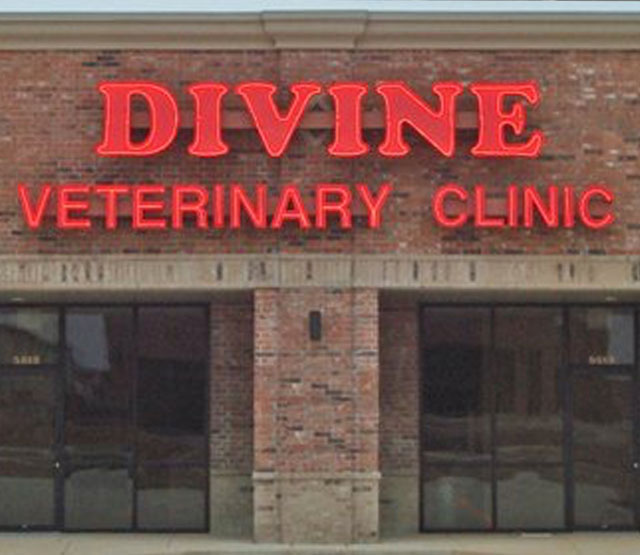 #3 Fit for Service
In addition to assessing the K9s' temperament and aptitudes, we have veterinarians give K9s For Camo recruits a thorough medical exam to confirm they are healthy, physically able to perform his/her tour of duty and Fit For Service.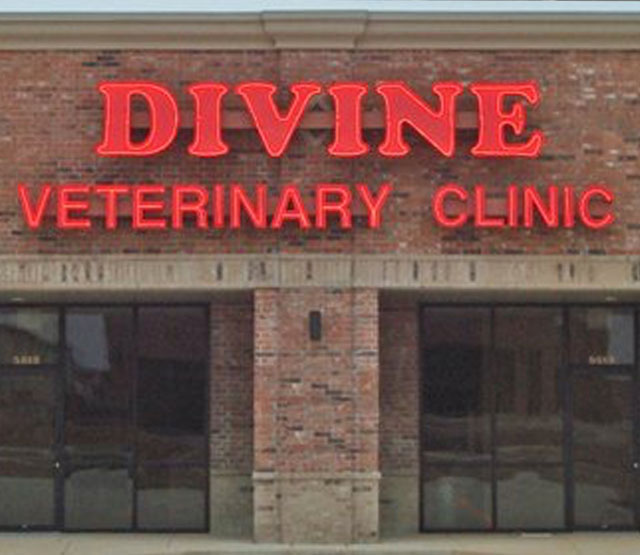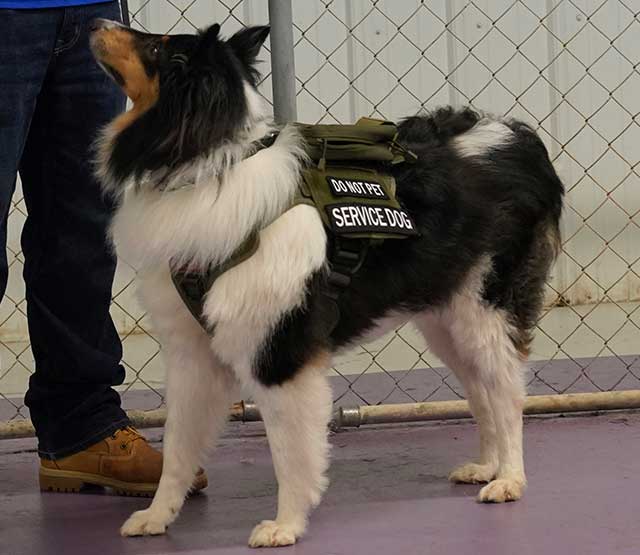 #4 Basic Training
K9s For Camo trainers continue temperament and aptitude assessment of K9 recruits as they begin obedience and home manners training, both at the facility and in trainers' homes.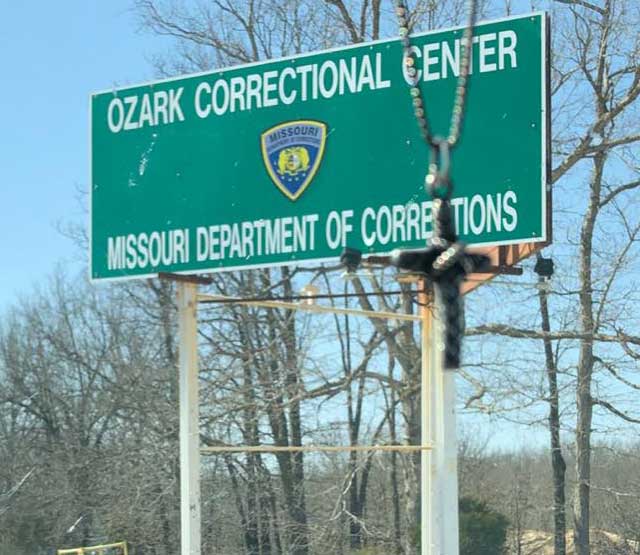 #5 Boot Camp
Offenders at the Ozark Correctional Center, trained members of the K9s For Camo team, provide intensive training for the K9s. They focus on task training and advanced obedience training as the K9s progress to AKC Canine Good Citizens certification.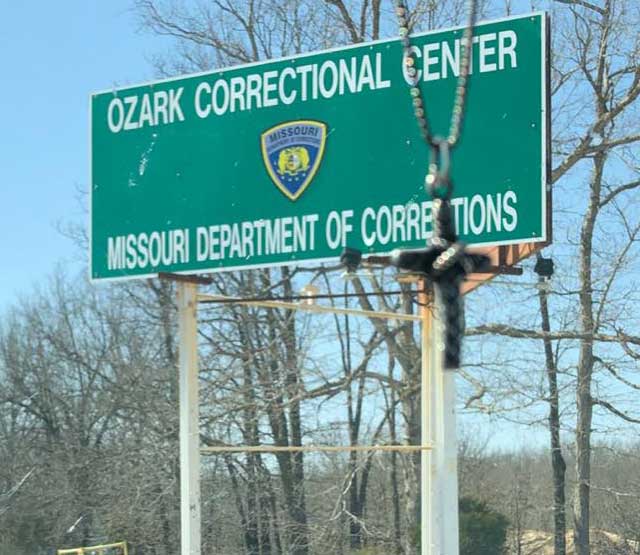 #6 Advanced Certification
K9s return to home base, where trainers hone home manners and task skills, and complete training for AKC Community Canine and AKC Urban Canine certification, as well as K9s for Camo's Public Access evaluation. The K9s stay in trainers' homes and visit restaurants, stores, churches, medical facilities, offices and schools as they learn to respond appropriately to different stimuli and behave appropriately in diverse environments while performing the supportive tasks for their veteran.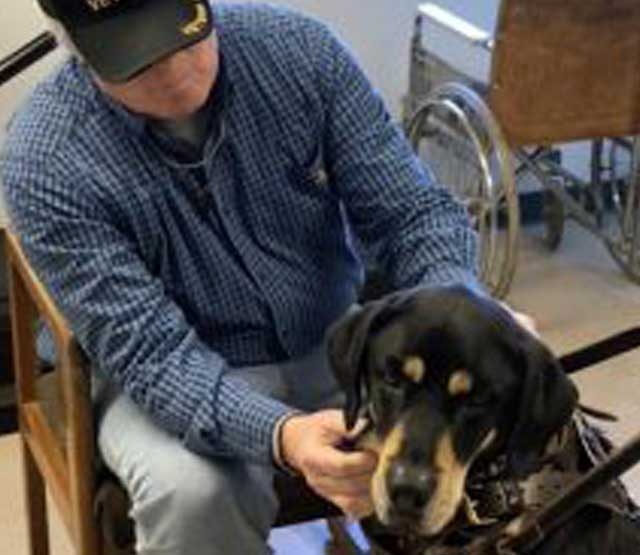 #7 Report for Duty
K9s and their veterans are introduced and sent home with instructions for bonding and ongoing training, and are provided logs to track their home training regimen as they ready for Advanced Training.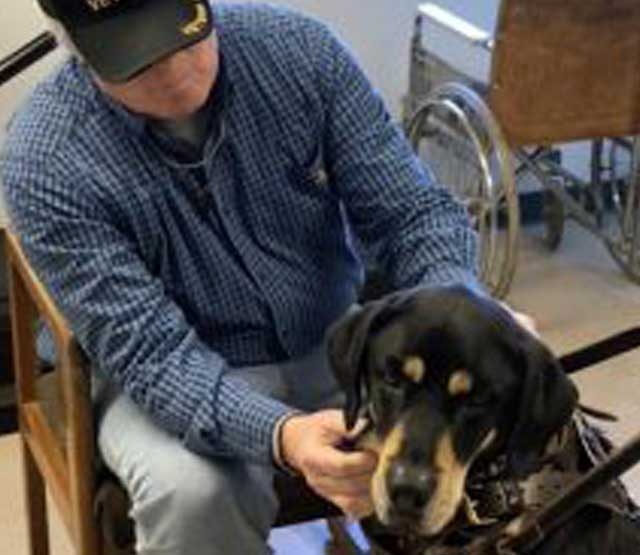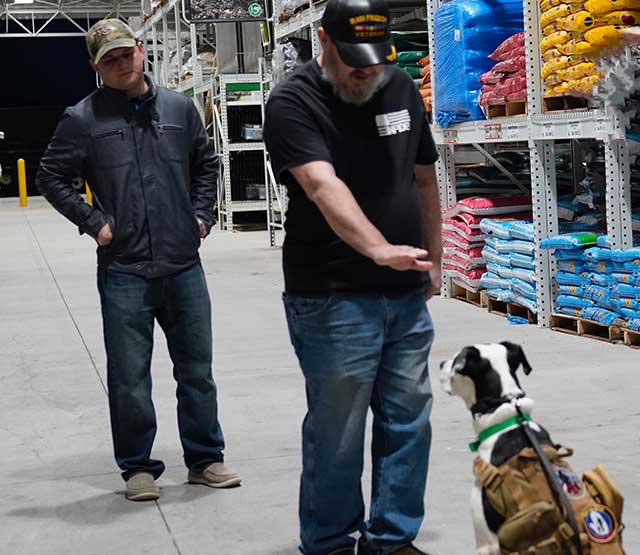 #8 Advanced Training
K9s and their veterans attend weekly training sessions, building their bond by working through the AKC certification process, this time as a team.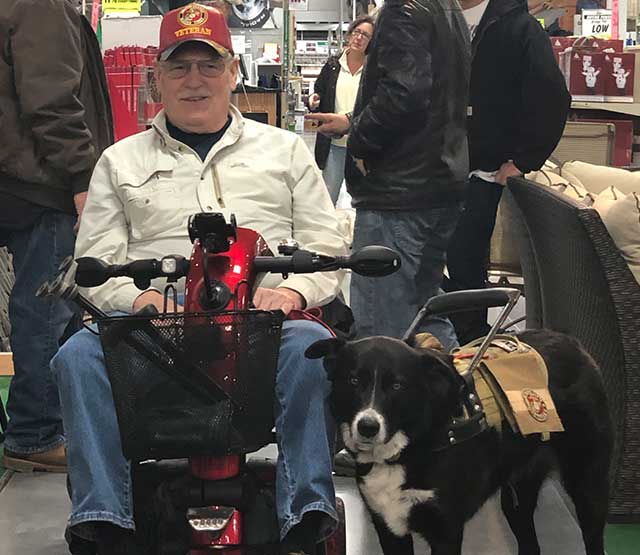 #9 Service
Once the veteran and K9 team complete Advanced Training, the former shelter dog is now proudly…

SERVING ONE WHO SERVED US